Good Tuesday everyone! While slowly getting ready for the next trunk show in Schaffhausen (Switzerland) my back is sloooowly getting better. But really slow.
I still need a lot of rest but that gives me the chance to do another post.
Last week while my neighbors where on vacation and left me a part of the garage to work on furniture I was able to paint another beauty.
The one underneath all that good stuff...
At first sight I saw it all in Annie Sloan Henrietta or Emile, anyways in a pinkish color. I was dreaming of a sweet girly looking table standing in a field full of blooming springflowers, a laptop or a book on it and a white shabby chic-ish chair in front.... can you see it??
I started off with old ochre to give it a light base. But the thing was...it looked so good in that old ochre that I decided to leave it that way. It would have been cool to keep the top in a dark brown but since it had a huge crack I had to fix that was not possible.
So I painted the top in old ochre too and covered that with Olive.
I've never used Olive before but I fell in love with it!
To add a little extra details I painted some leaves onto the tabletop and around the edges and drawer, changed the knob and done.
I could look at it all day and I'm sure it also will fit the blooming field! ;)
Much love, Dina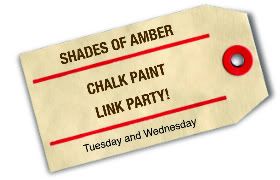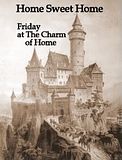 jenniferrizzo